Cook
First 'Volvo Retail Sustainable Experience' Facility Opens in BC
Sustainability-obsessed Volvo has just opened its first North American "Volvo Retail Sustainable Experience" (VRSE) facility in Richmond, BC
Formerly Volvo of Vancouver, the location now goes by the name of Volvo Cars Richmond. It covers more than 20,000 square feet on a prominent 2.1-acre site, just off the Vancouver-Blaine Highway (Highway 99).
So, what exactly is a VRSE? For starters, it is LEED-certified, runs on renewable energy sources and boasts a wide array of environmentally friendly features ranging from rooftop solar panels to sustainable building materials. Of course, there are multiple AC and DC charging stations for electric and plug-in hybrid vehicles, and those are powered by a combination of hydro-electric energy from the grid and solar energy that is generated directly on site.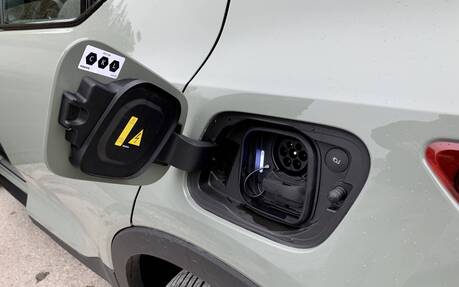 Other sustainability highlights include permeable pavers to help control water runoff, Solera insulated curtain wall panels, automated building systems (ie, lighting and HVAC) and LED lighting.
On the sales side, visitors will be greeted in sustainable comfort, with furniture and flooring made from recycled, non-toxic materials and a VRSE clean water and coffee bar that provides beverages in ways that eliminate the use of single-use plastics. They'll be able to browse the latest Volvo lineup in the full-service, six-vehicle showroom and take possession in a dedicated new-vehicle delivery bay.
"Sustainability is at the heart of everything we do," said Volvo Canada Managing Director Matt Girgis. "This new retail facility is a true reflection of the ambitious steps we are taking to support a greener, electrified future for all. Congratulations to Ajay and team on the opening of this beautiful, eco-friendly facility."
"We could not be more pleased to have opened North America's first Volvo Retail Sustainable Experience facility," said Dilawri co-founder Ajay Dilawri. "At every stage, we met or exceeded provincial standards for environmental sustainability, and have built a store that reflects our ongoing commitment to deliver unparalleled customer satisfaction through continuous innovation."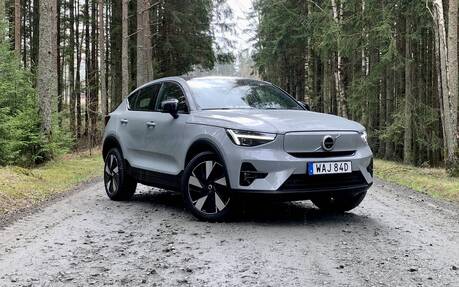 On that note, don't miss our first-drive review of the updated 2024 Volvo XC40 Recharge and C40 Recharge electric crossovers following a spring trip to Gutenberg, Sweden. While not among the top 10 most affordable EVs you can buy, both are still eligible for a $5,000 rebate through the Canadian government's iZEV program. The all-new 2025 Volvo EX30 coming next year looks incredibly promising, as well.
Watch: 2025 Volvo EX30 Makes Global Debut